---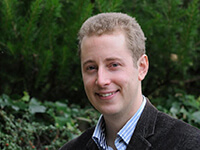 For the past 20 years Eoin and Liam have closely examined the week's news with discussion and debate which provides the station's listeners with food for thought every Tuesday at 7 p.m.
Not a stone is left unturned as Liam and Eoin go through the main events of the week with a fine-tooth comb every Tuesday evening.
The programme focusses on current affairs, international politics, the media, educational issues, sport and the arts.
It was Liam and Eoin who brought us the series Cinnirí in 2008, Leoin an Tíogair & Cultúr na Cathrach in 2010 and Oidhreacht an Rachmais in 2011 on Raidió na Life 106.4 FM and the duo's relationship with the station stretches back as far as 2001 when they began with a weekly slot on the station's drivetime show An Meangadh Mór.
Join them both every Tuesday evening for the broadest commentary on the week's current affairs that you'll hear anywhere in the Irish media.